September has passed now and it is time to present you the data from it.
We always strive to give you the full information about all originators and processes on the platform, which is why today we present you the Monthly portfolio for September.
What happened?
Access Finance now offers a 100% buyback on the interest.
The investors on iuvo got better terms. In case a loan is not repaid on time, when the buyback activates, it will recover not only your principal but the interest according to the payment schedule as well.
The new terms are valid for all newly listed loans and part of those that were already listed on the platform.
Learn more in our blog.
Fast Finance presented their results for H1'2021. In the presentation of the company, you can find more information about:
✅ Ownership structure and regulations;
✅ Main financial indicators as of 30.06.2021;
✅ Comparative analysis – H1'2020 to H1'2021;
If you would like to have a closer look at the data, you can read HERE.
In addition, we provide you with data about the primary and secondary markets: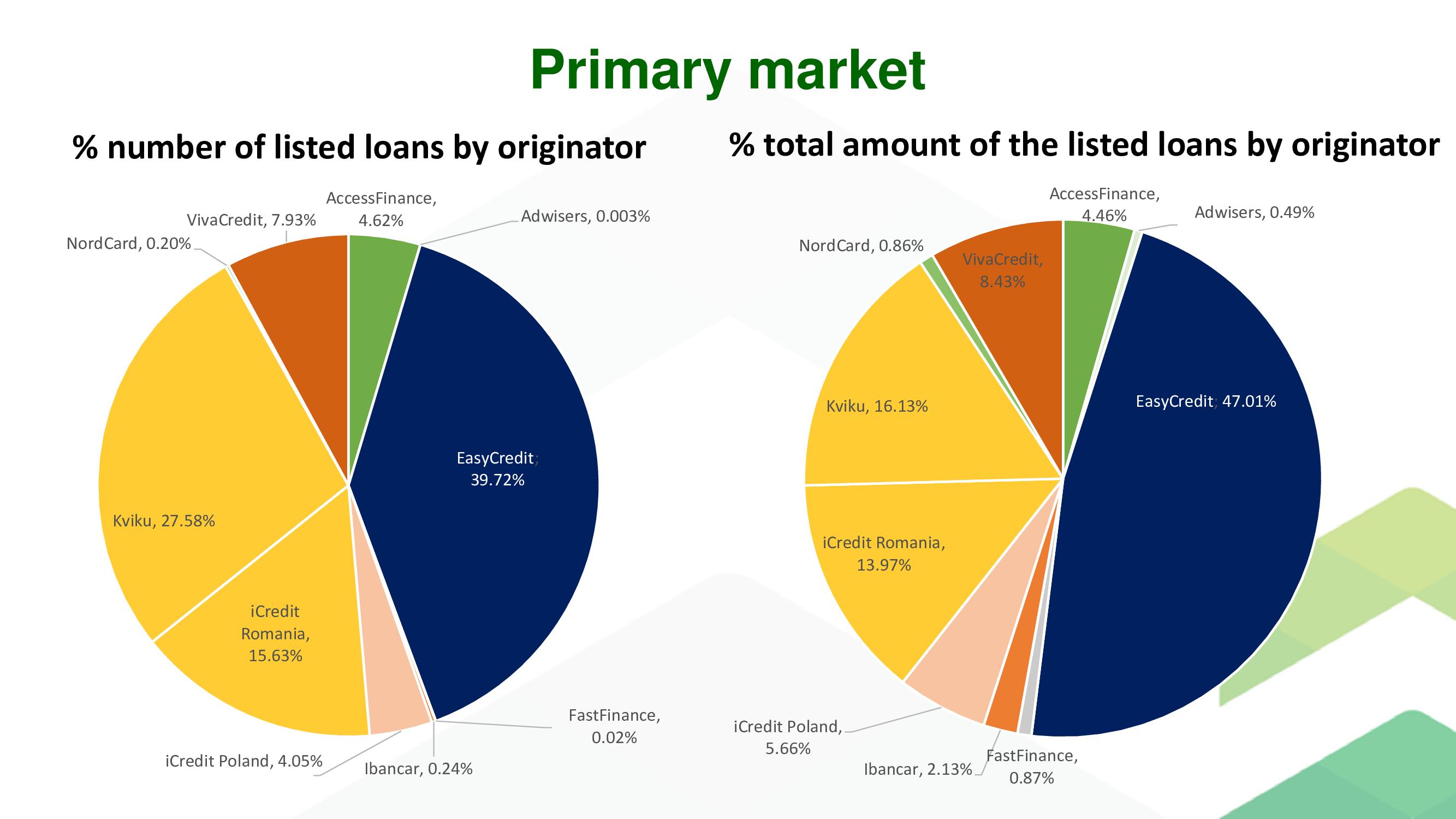 The historic data about the growth of the platform can be found in the "Monthly portfolio" section in our blog. Be informed and invest with iuvo!