Another dynamic and successful month for iuvo has passed and now it is time to have a look at what happened in November. The Monthly portfolio will present you the most important information about the platform and you will be able to see transactions and statistics about primary and secondary market.
We continue sharing the results of our originators and how the events throughout the year affected their business. We created better terms for investing and possibilities for higher profit, which you can take advantage of now.
The most important news on iuvo in November:
–  Fast Finance extended the period for the offer of 30-day buyback guarantee of all their loans listed by the end of year.
–  We created a Q&A session where you had the opportunity to ask all questions about iuvo, which answers you would like to know. The answers of all the questions are available in a video.
–  We shared the results of Ibancar, Viva Credit, and Kviku with you.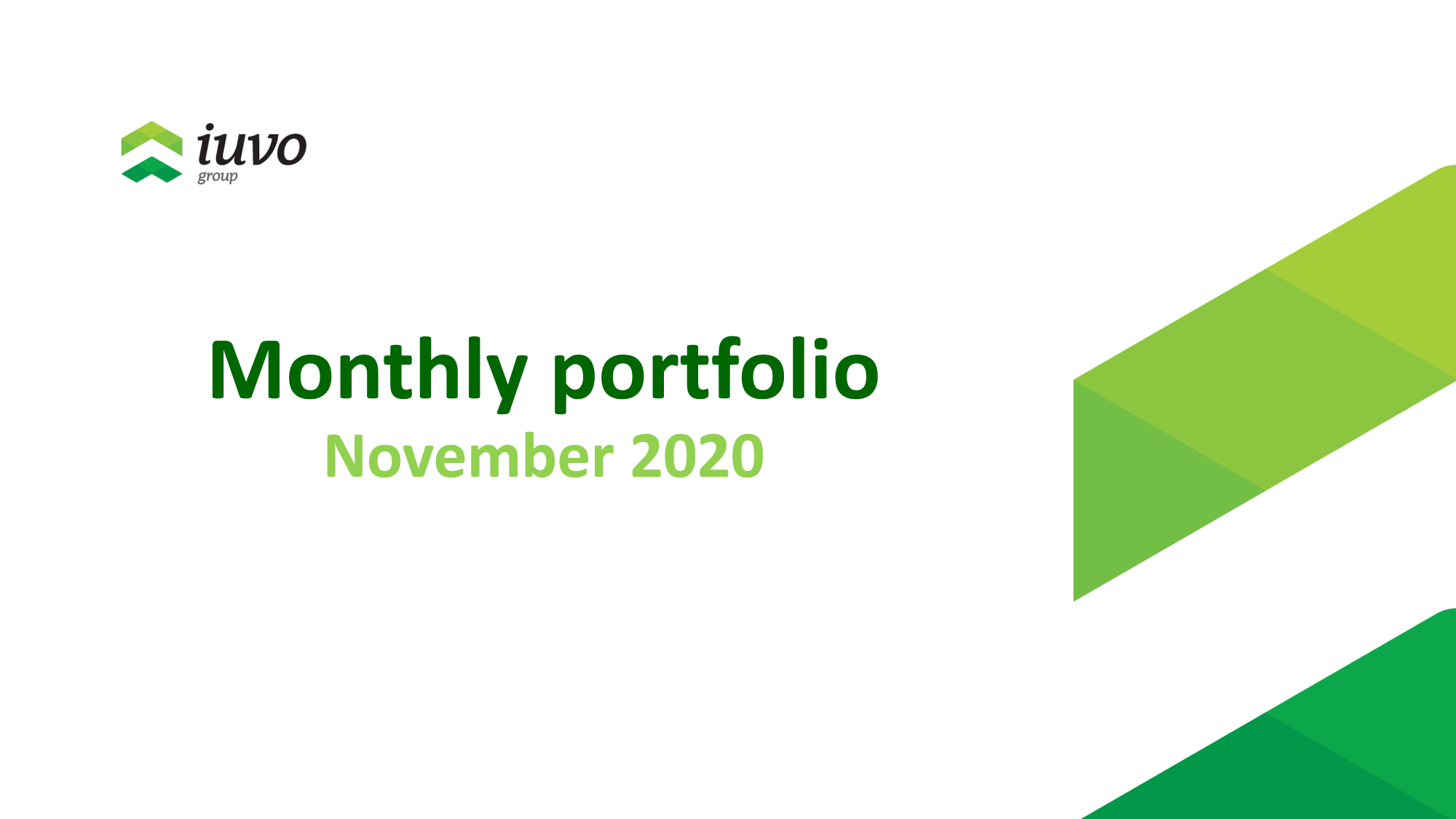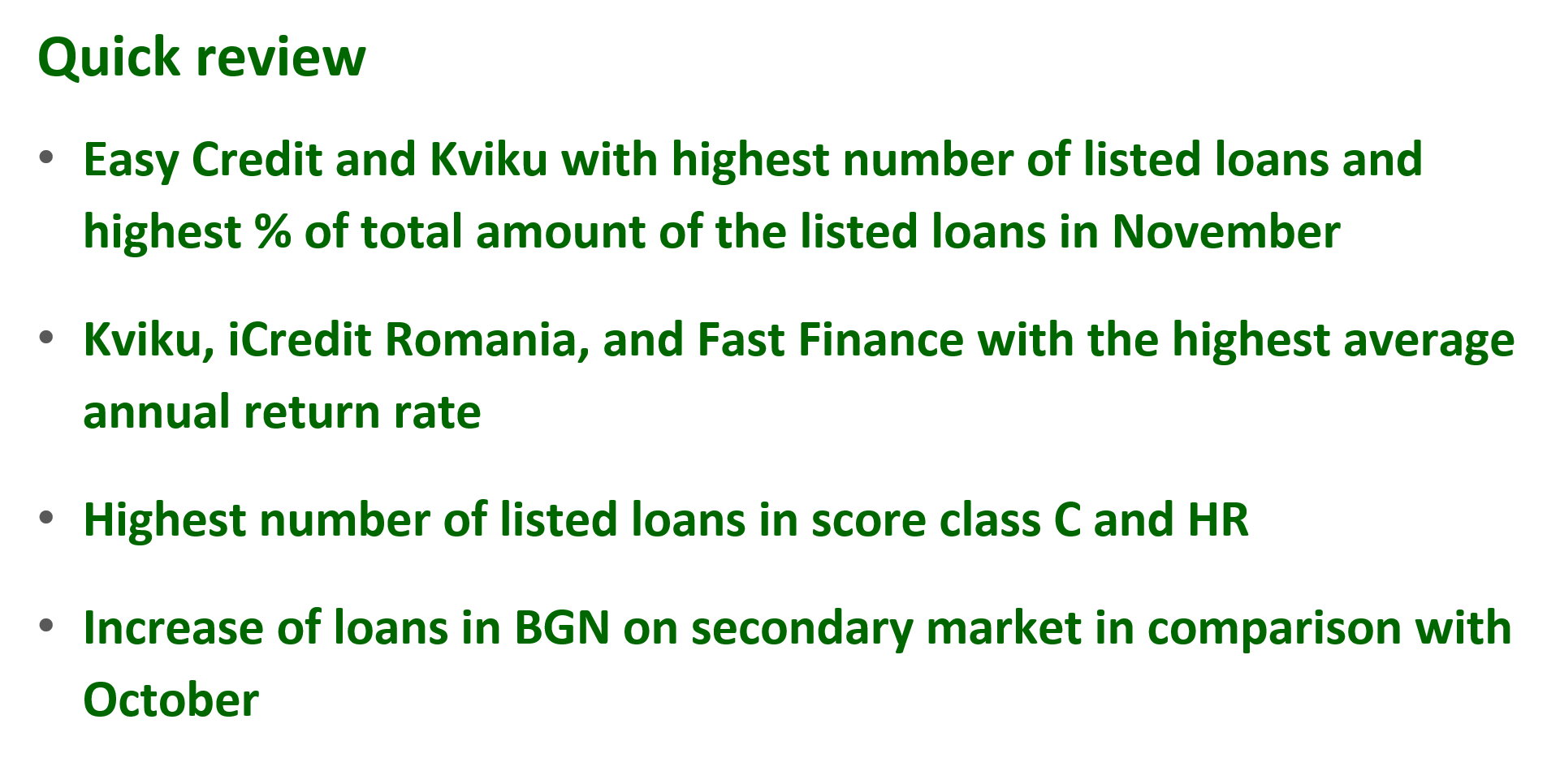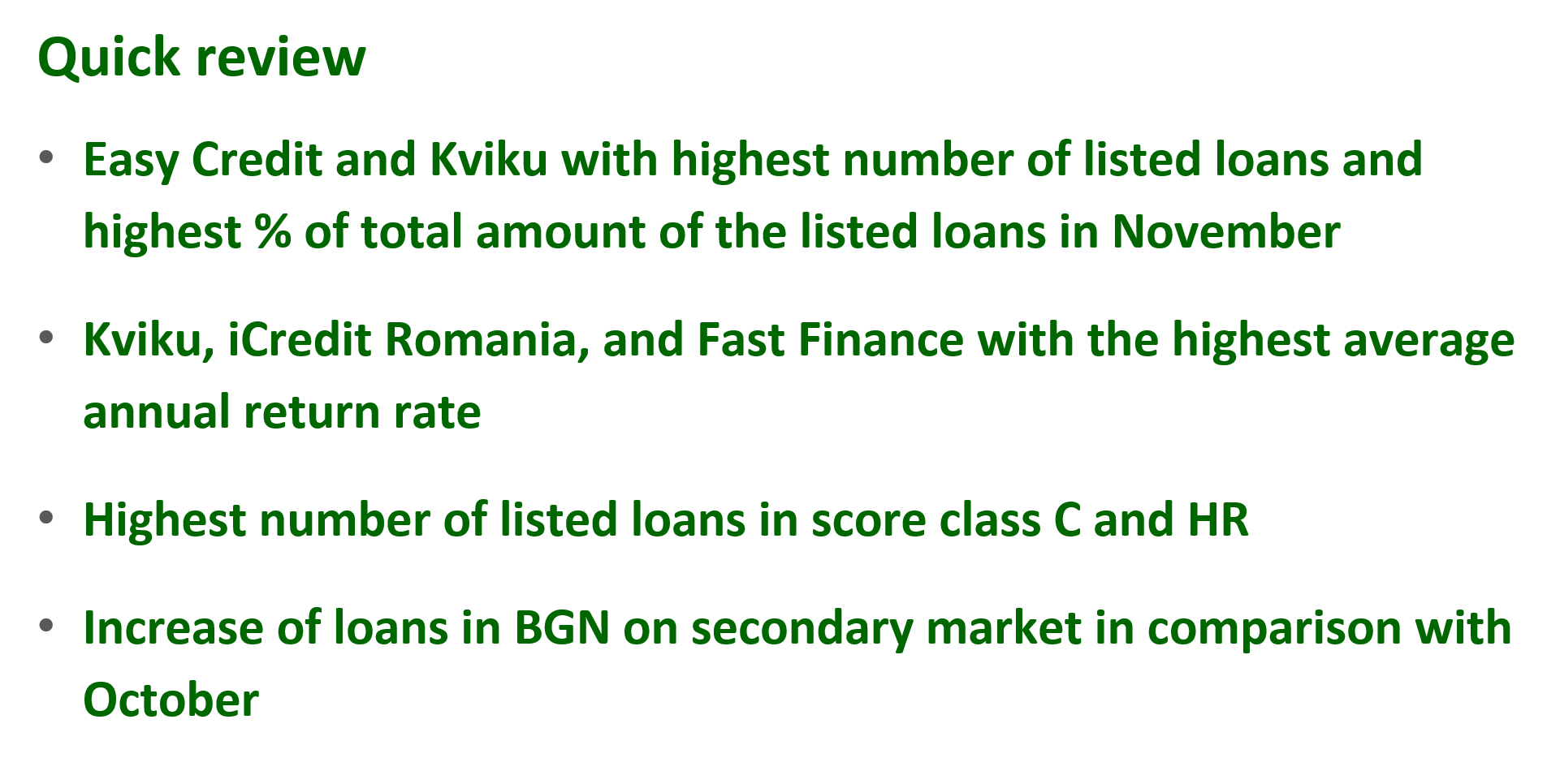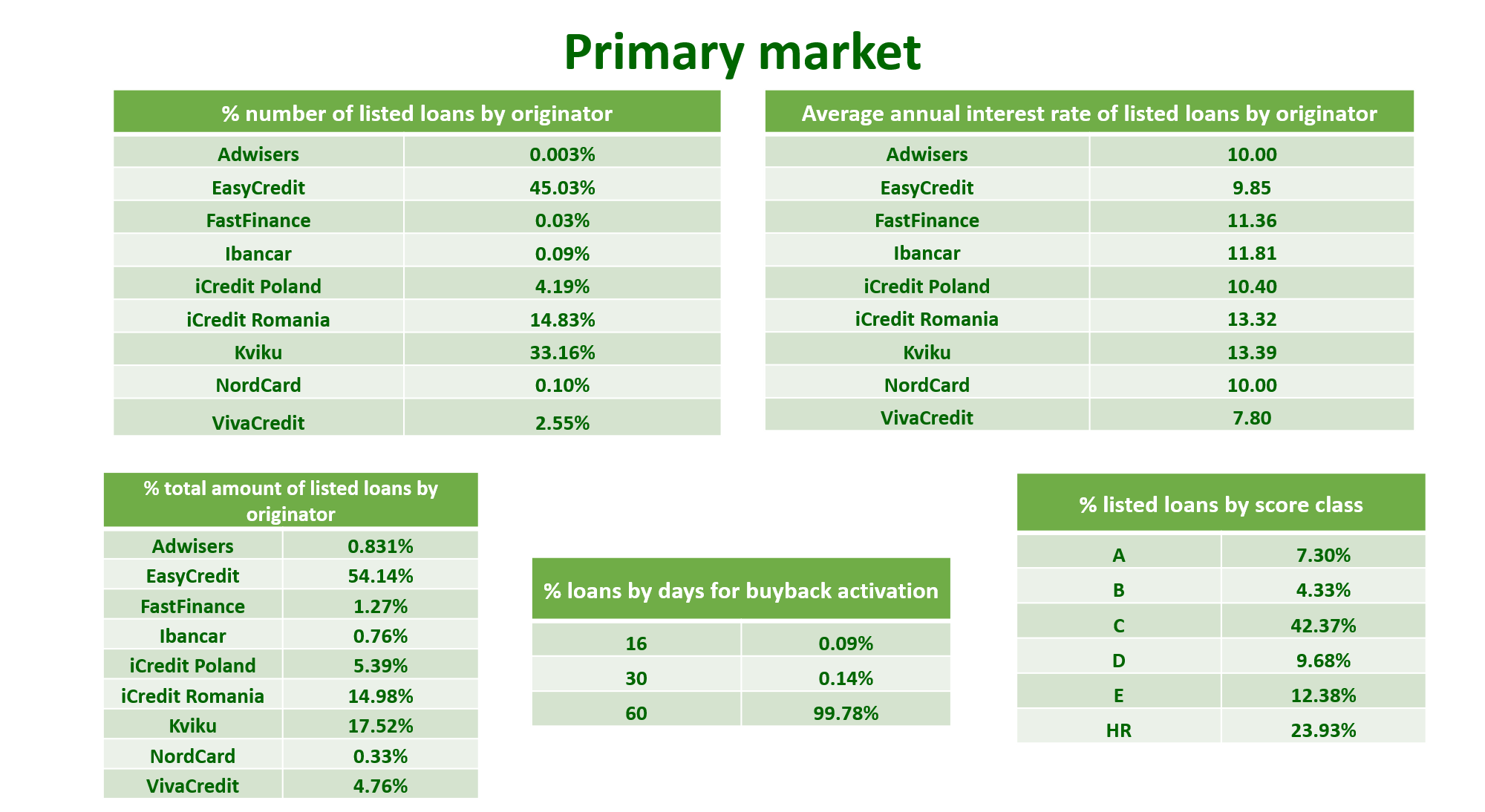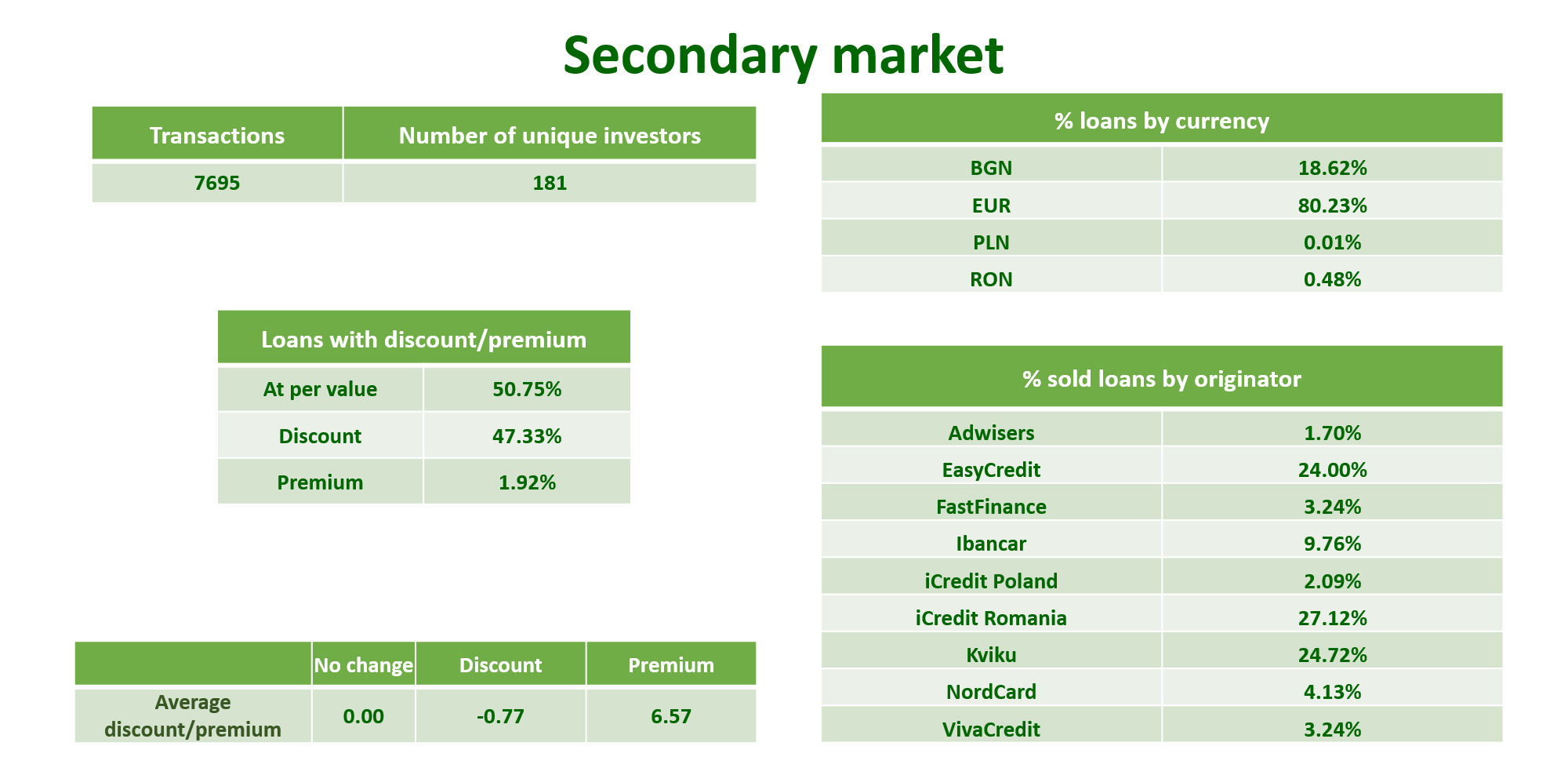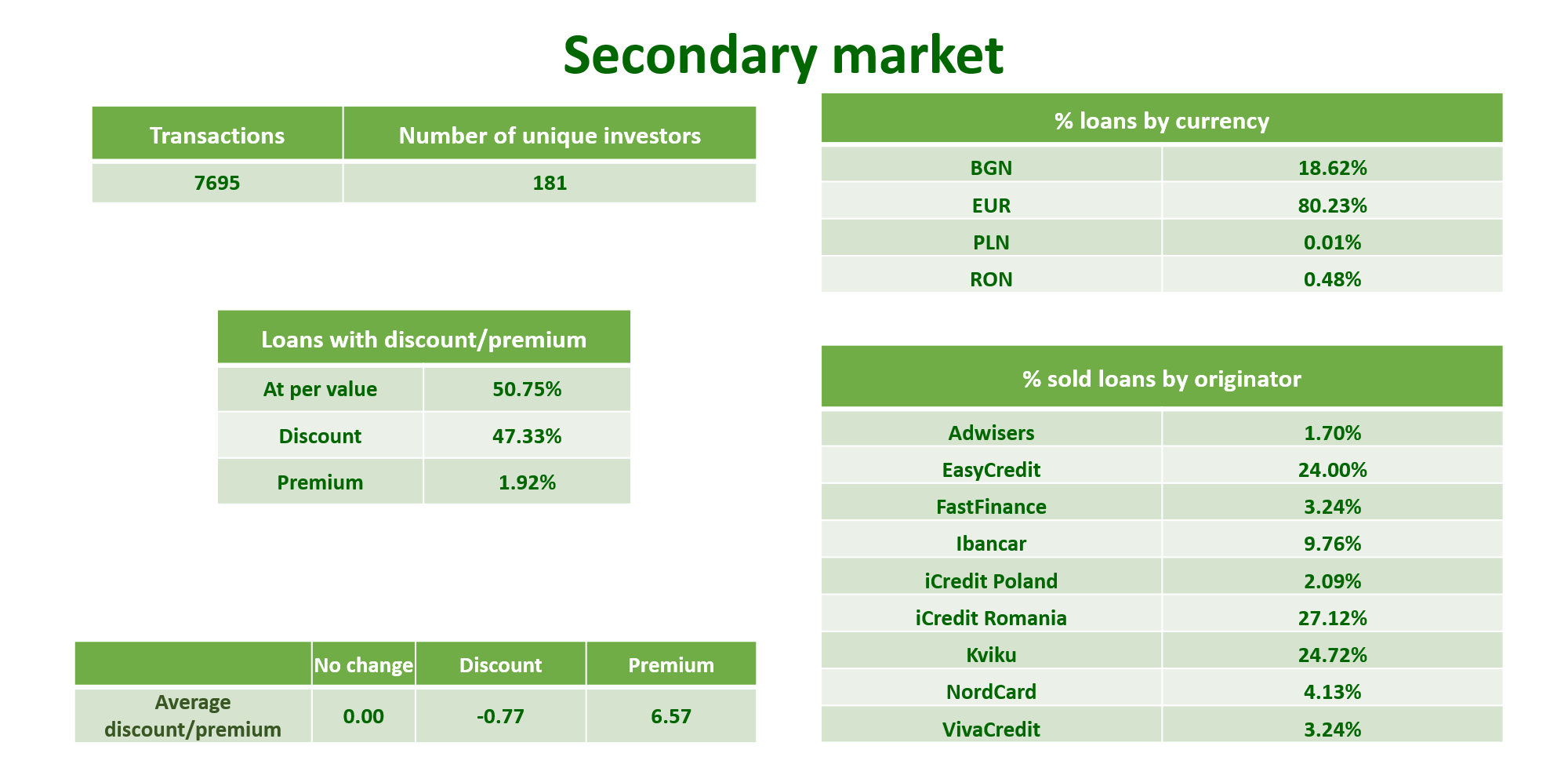 You can download the file HERE.
In the "Monthly portfolio" section of our blog, you can find data about the previous months.
Thank you for choosing iuvo! The good return is only a step away. Start now.