Which are the most important indicators on Primary and Secondary market, and the most interesting events on iuvo in May? Find out now from the data that our team prepared for you.
Our newest originator – Kviku, is now listing loans in Russian rubles with interest rate up to 19%. The maximum return on iuvo grows, and with it the invested amount grows as well. Iuvo has one of the best results on the market of P2P investing. We surpass the rest of the P2P platforms in recovering from the crisis.
Easy Credit keeps being a leader with the highest sum of listed loans, total of 63.20% of our market. The highest number of listed loans is in EUR, and the most common score class is C – 36.02%.
We launched couple of new campaigns with our partners in May. See them again:
–  NordCard offers promotional terms for the days of buyback activation. The period changed from 60 to 30 days. The campaign will be valid until 31.08.2020.
–  The new terms of our "Refer a Friend" program are in power since the 7th of May. You can now get up to 150 euro for each person you refer.
–  The invested funds bring you privileges. By making a new deposit or investing your available funds in the size of at least 1000 euro during the period from 21.05.2020 to 12.07.2020, you will get the privilege to invest before other investors for a month.
Please remember that the analyzes and the reviews are available in the section "Monthly portfolio" on our website, and you can open them and make a comparison at any given time. We wish you happy investing with iuvo!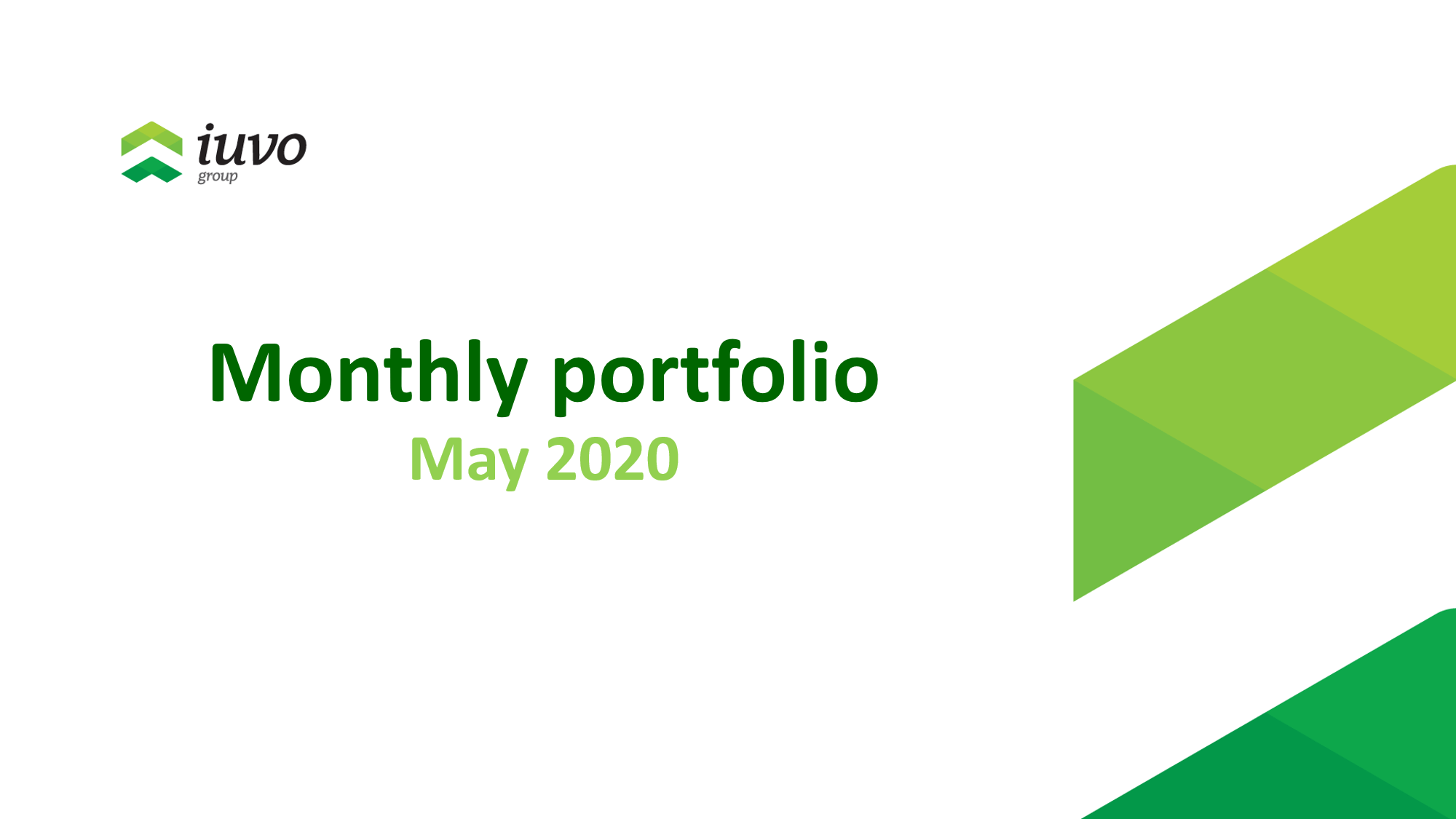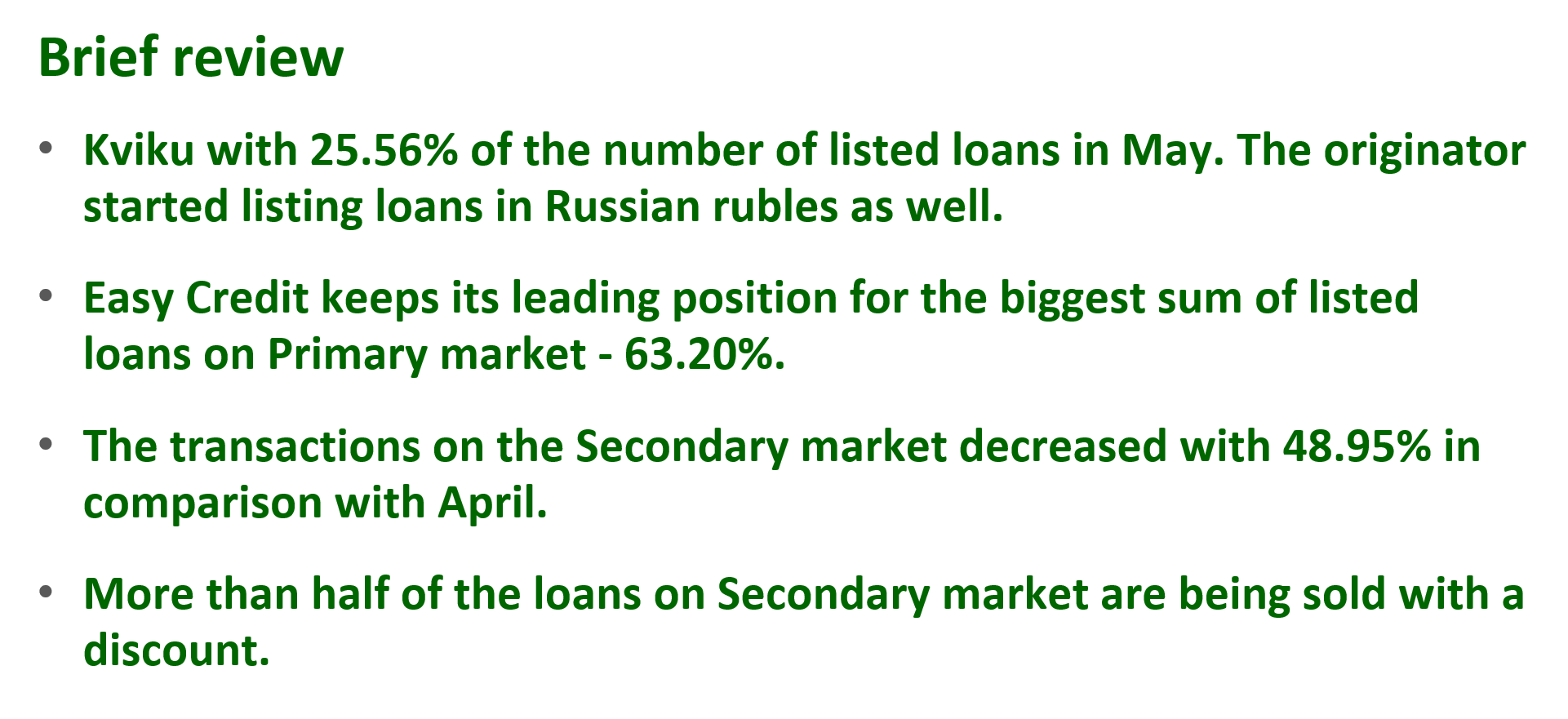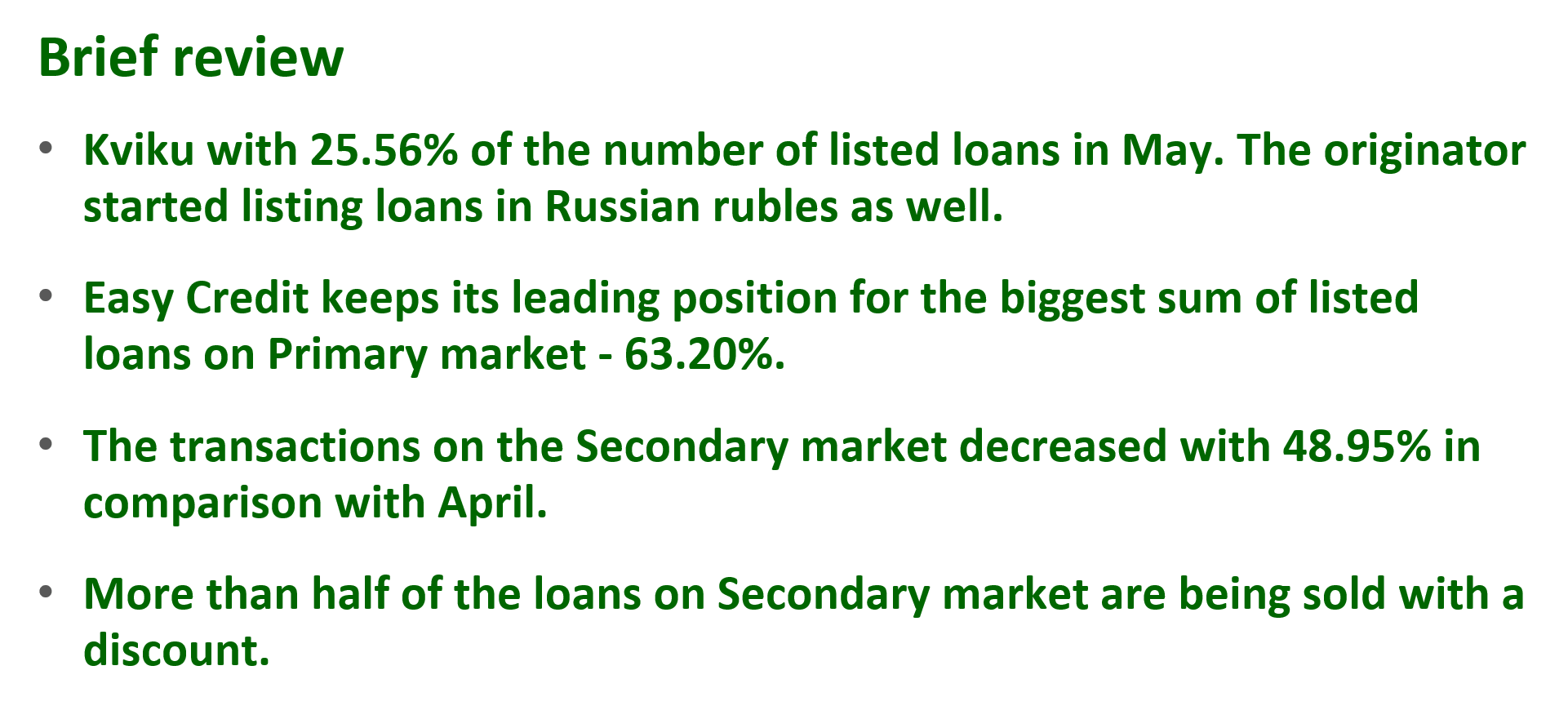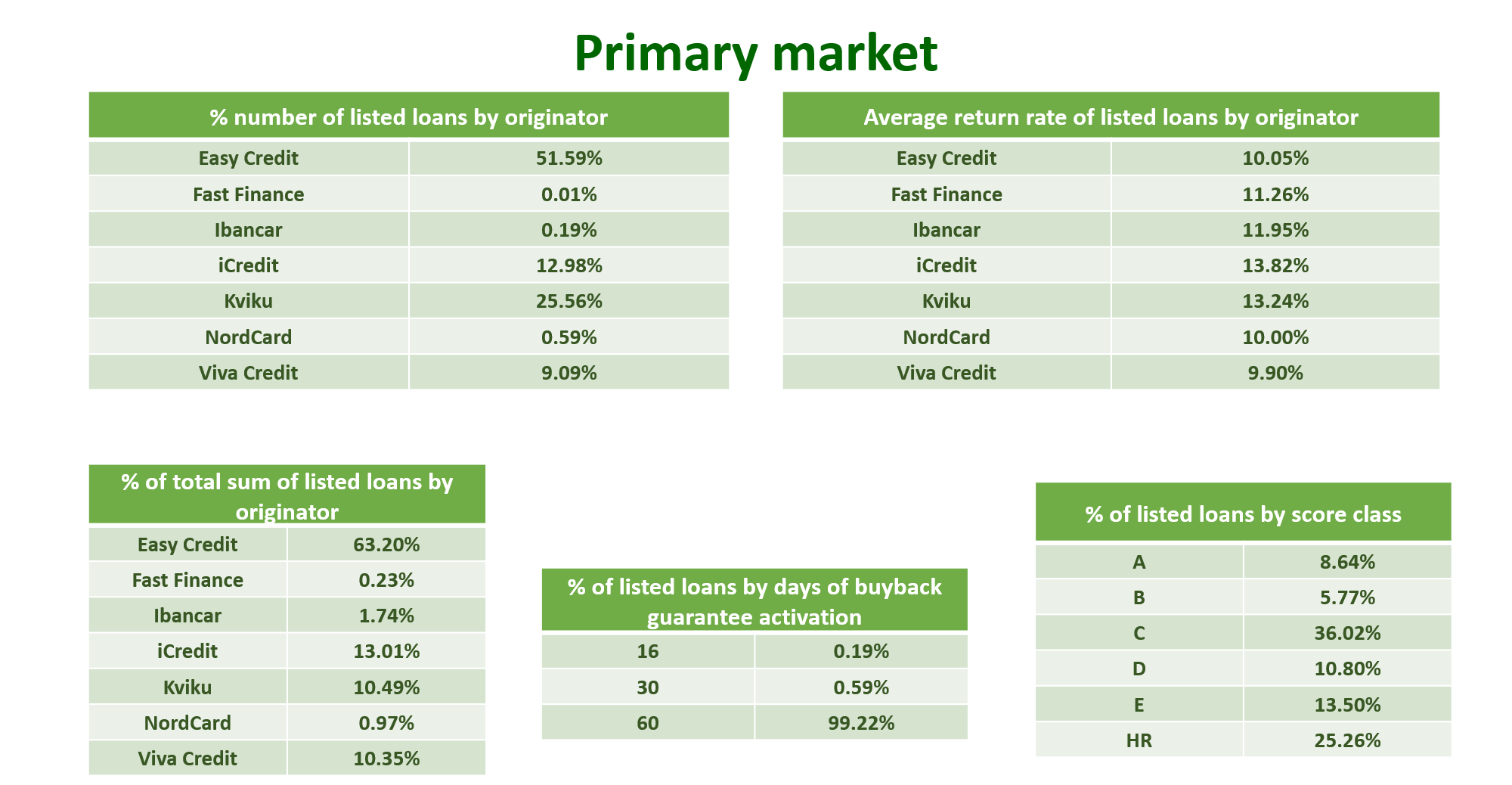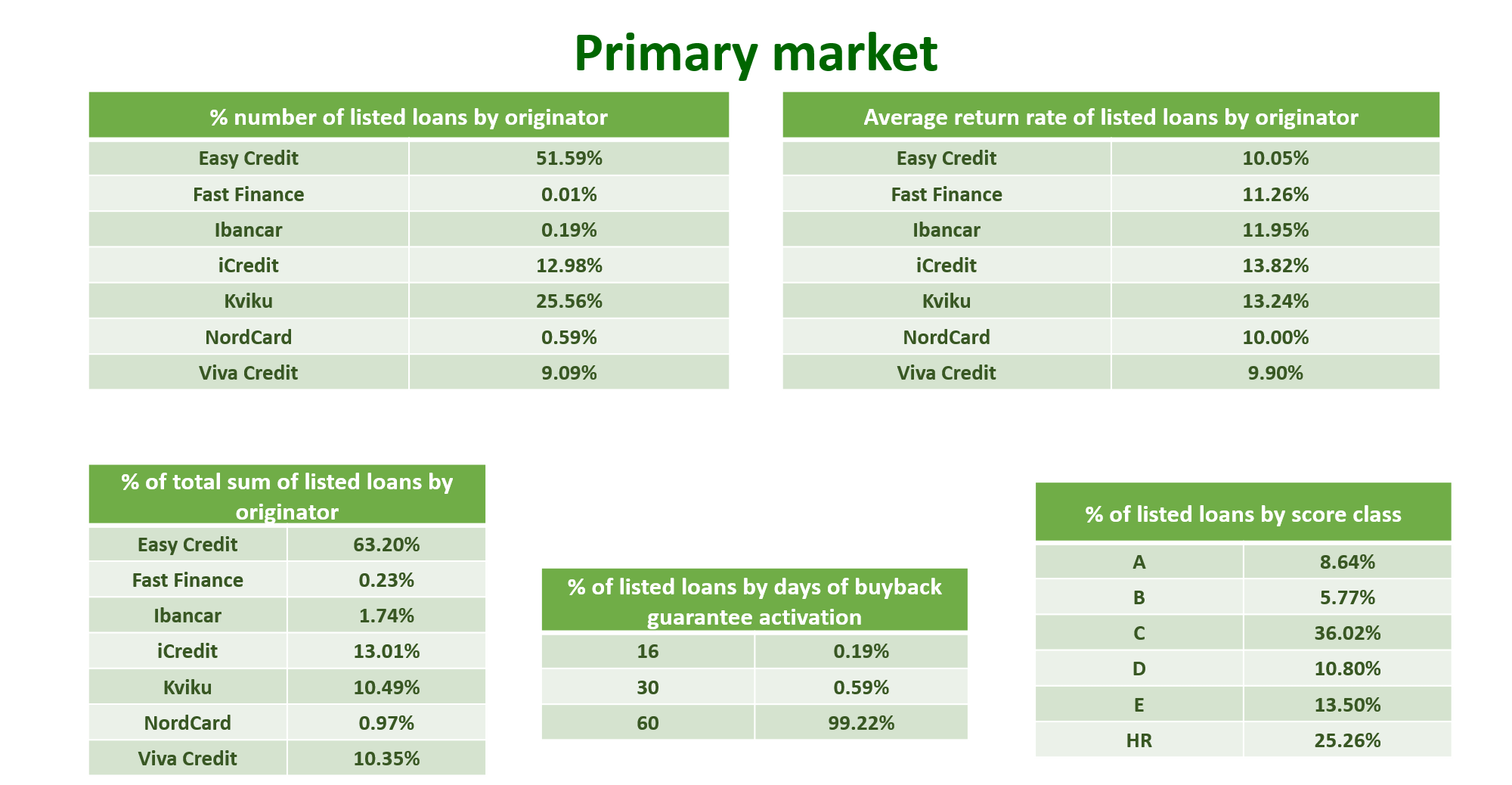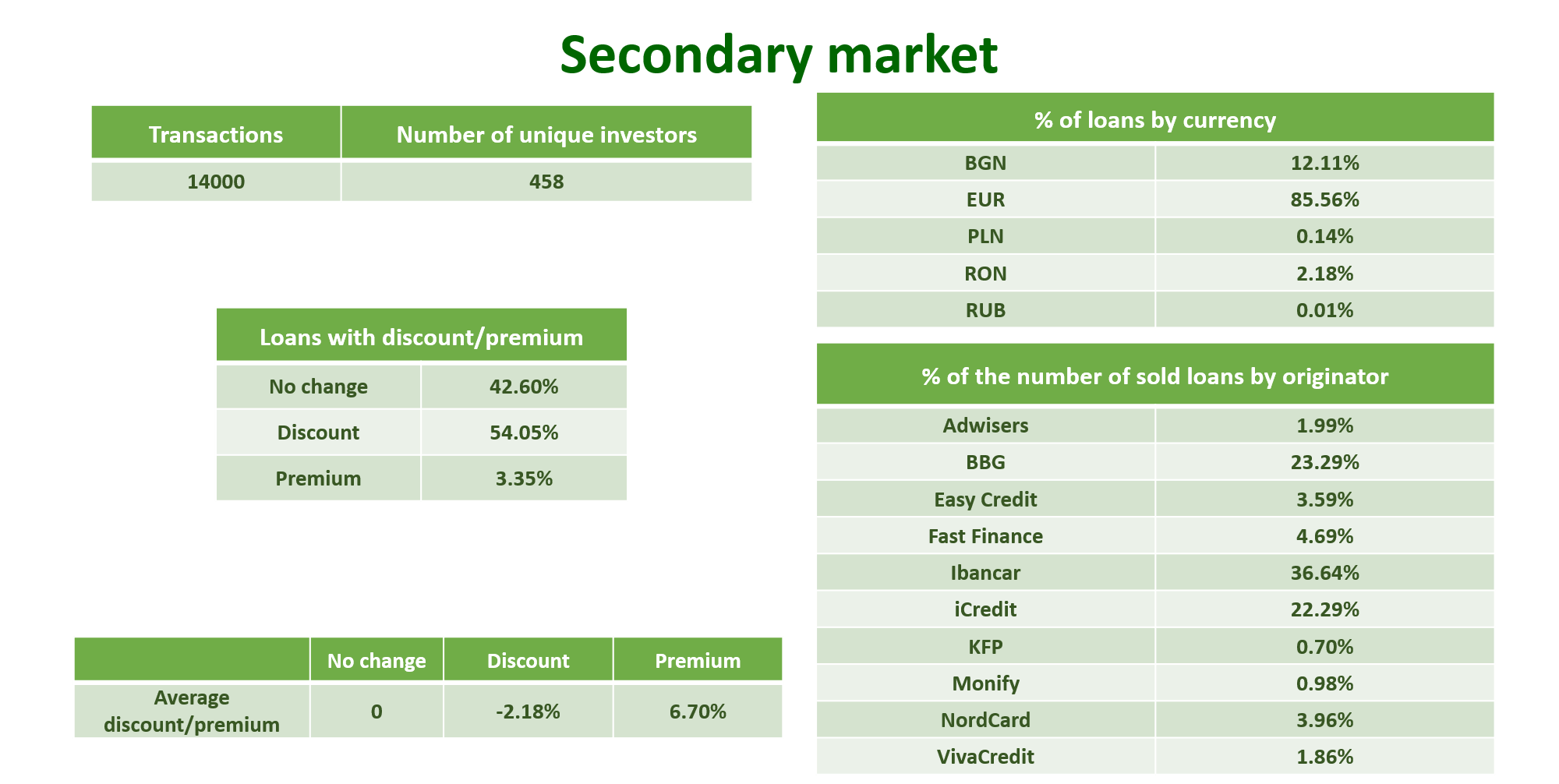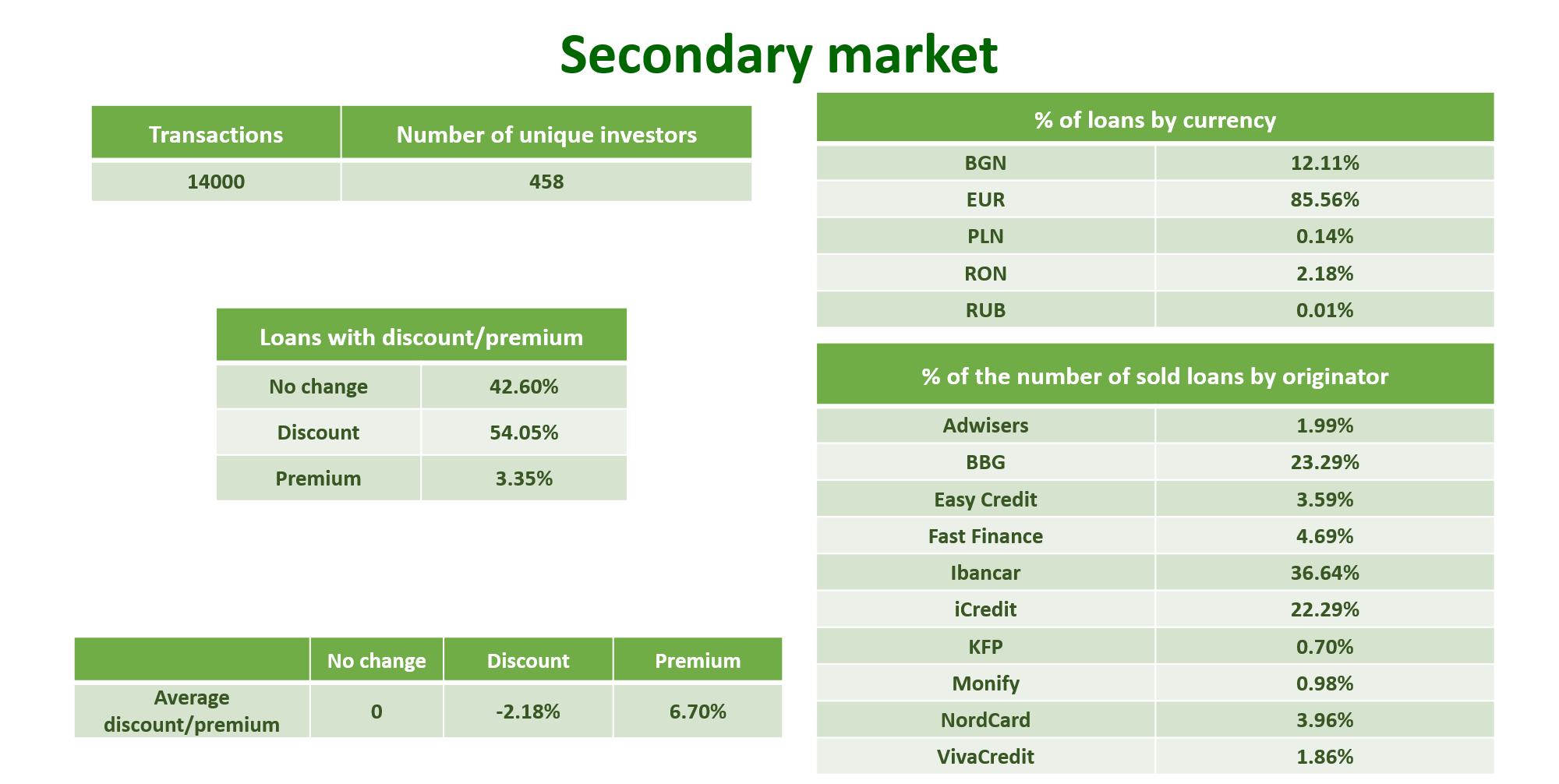 You can download the file HERE.