We share with you the most important data for the previous month at iuvo that will help you make right investment decisions.
What are the highlights for February? NordCard joined our growing family of originators. Our Latvian partners provide an average rate of return of 9.4%, and if buy-back guarantee is activated, it covers not only the principal, but also the interest due under the repayment schedule.
Easy Credit and iCredit again lead with the largest number of loans uploaded  – 73.55% and 23.53%. Secondary market transactions at iuvo have increased by approx. 19% as compared to January, and have reached 24,414. In line with this growth, the number of unique investors on the secondary market also increased.
See the most important data about the primary and secondary markets in February. Remember that analyses are available in the Monthly Portfolio section on our website, and you can access and compare analyses at any time. Enjoy investing with iuvo!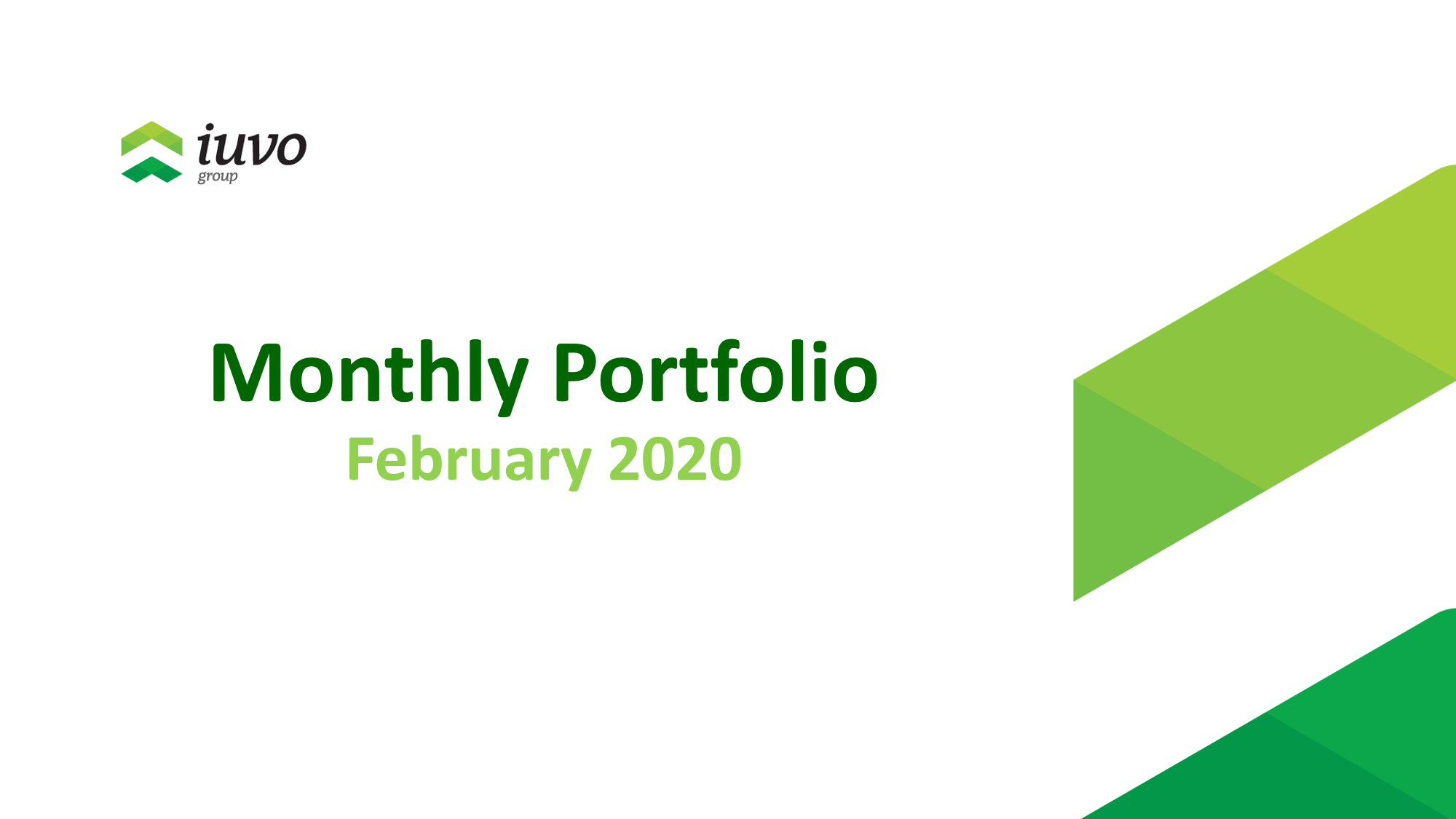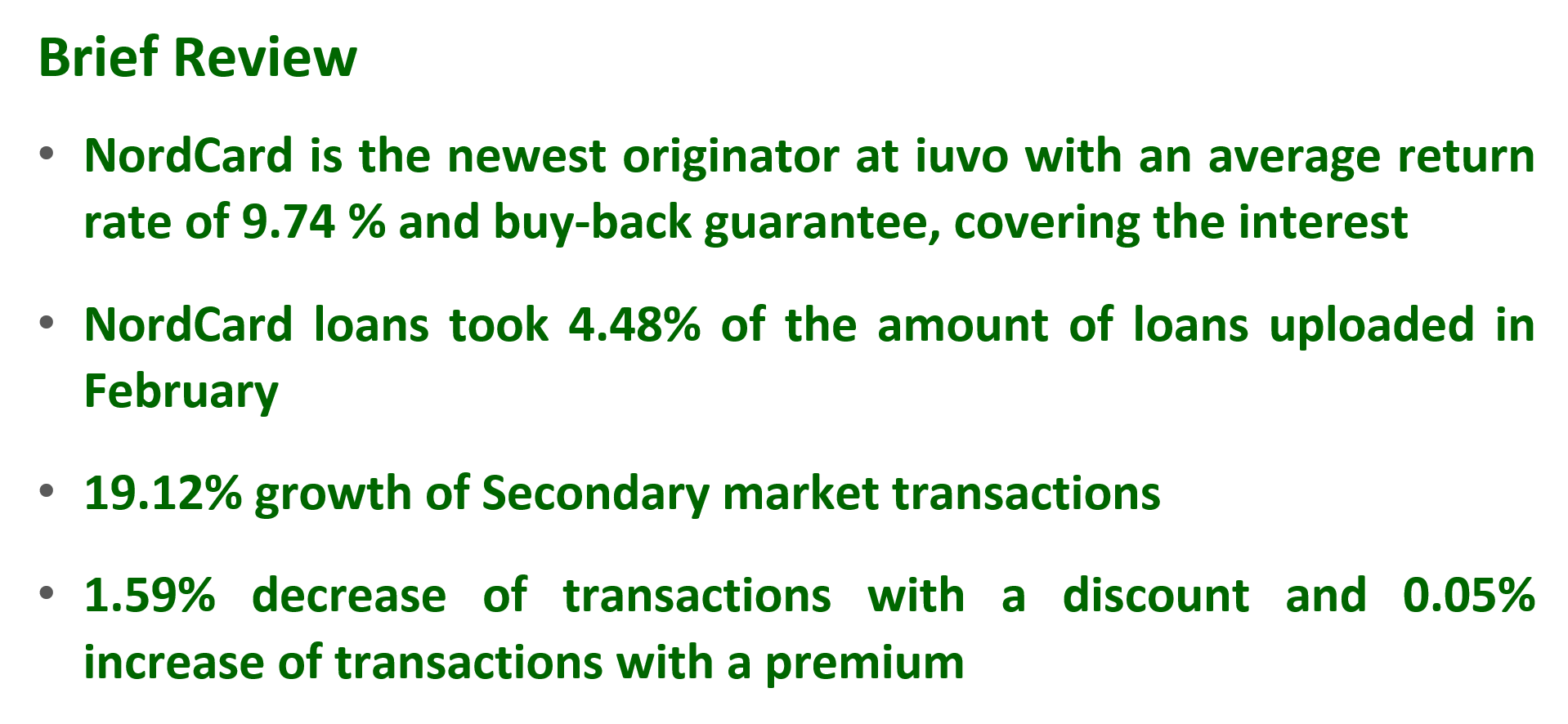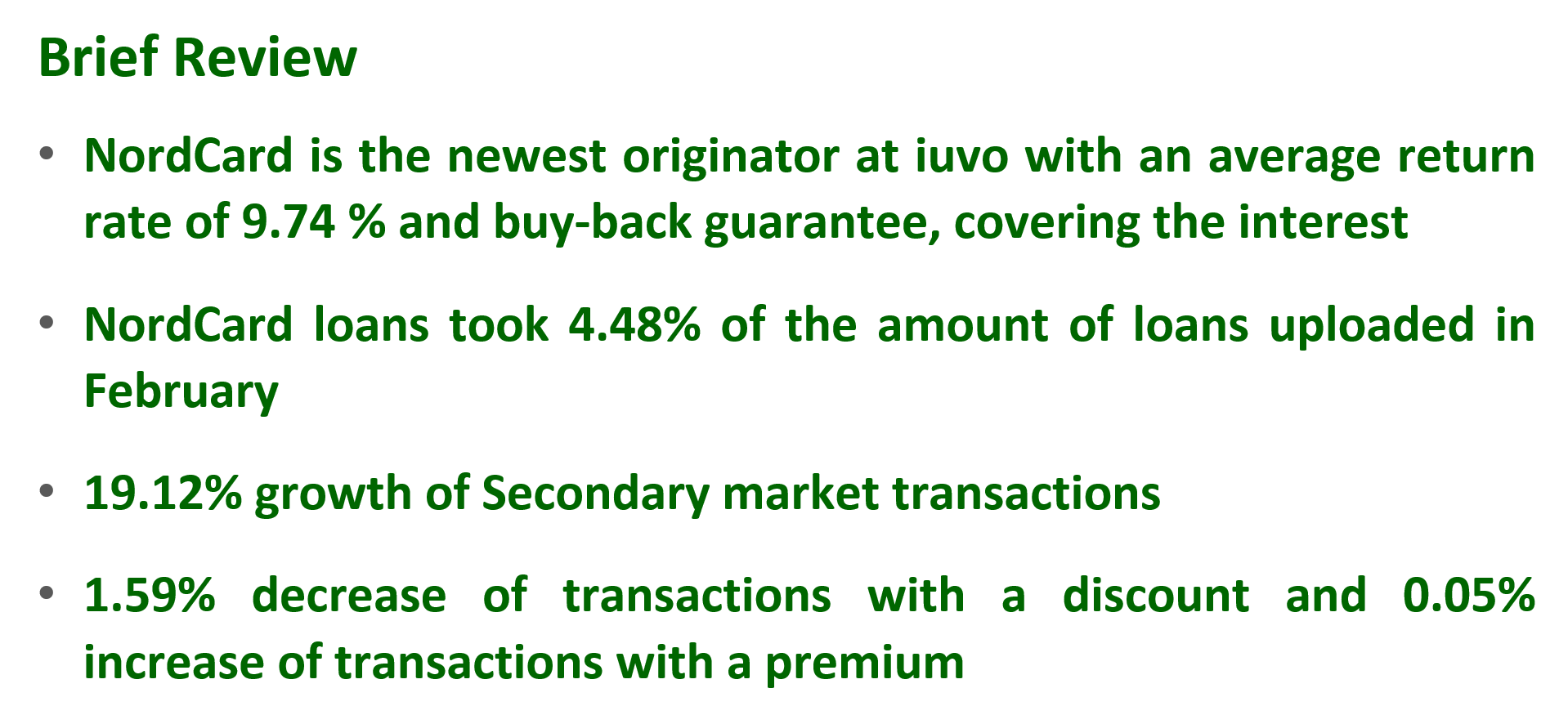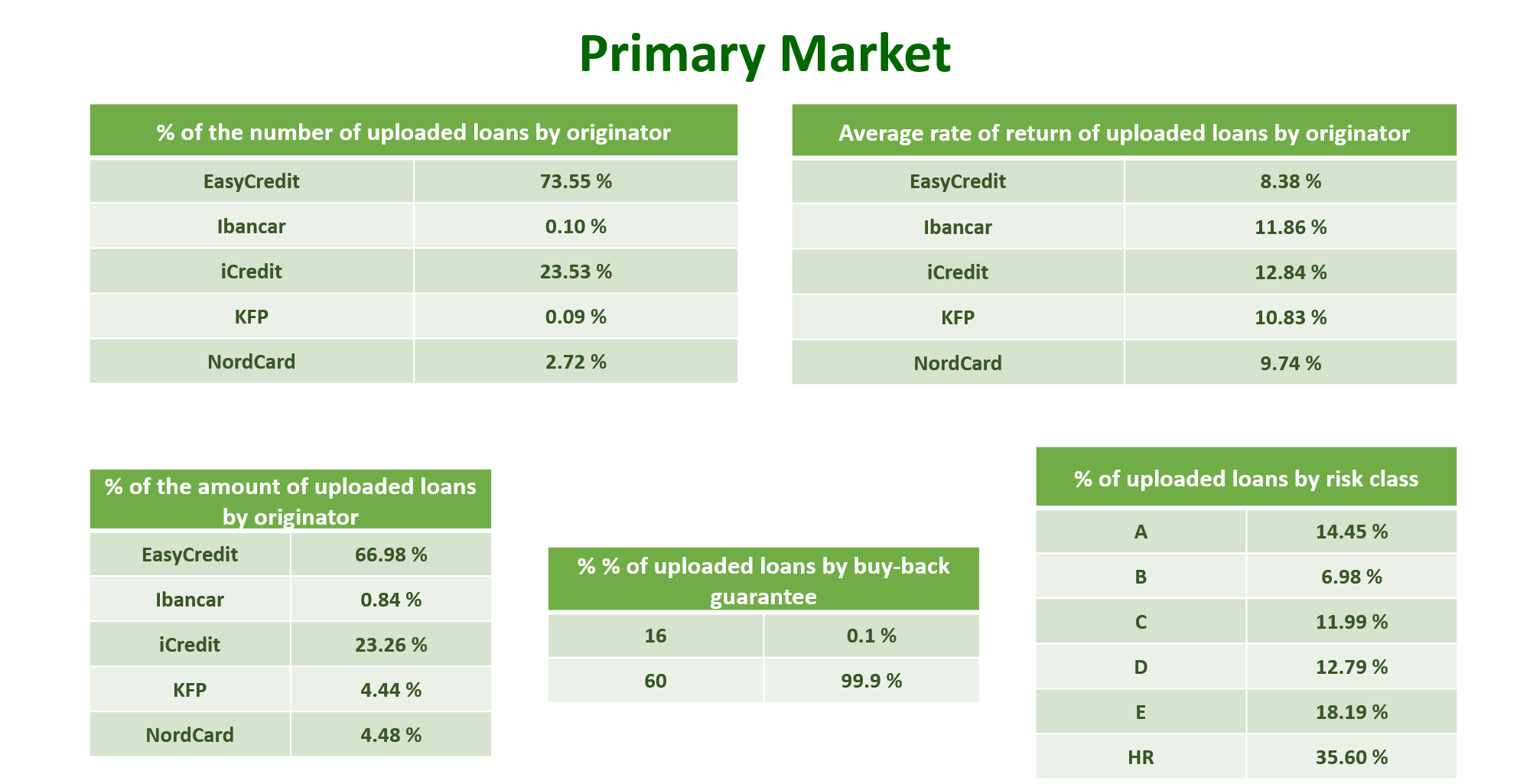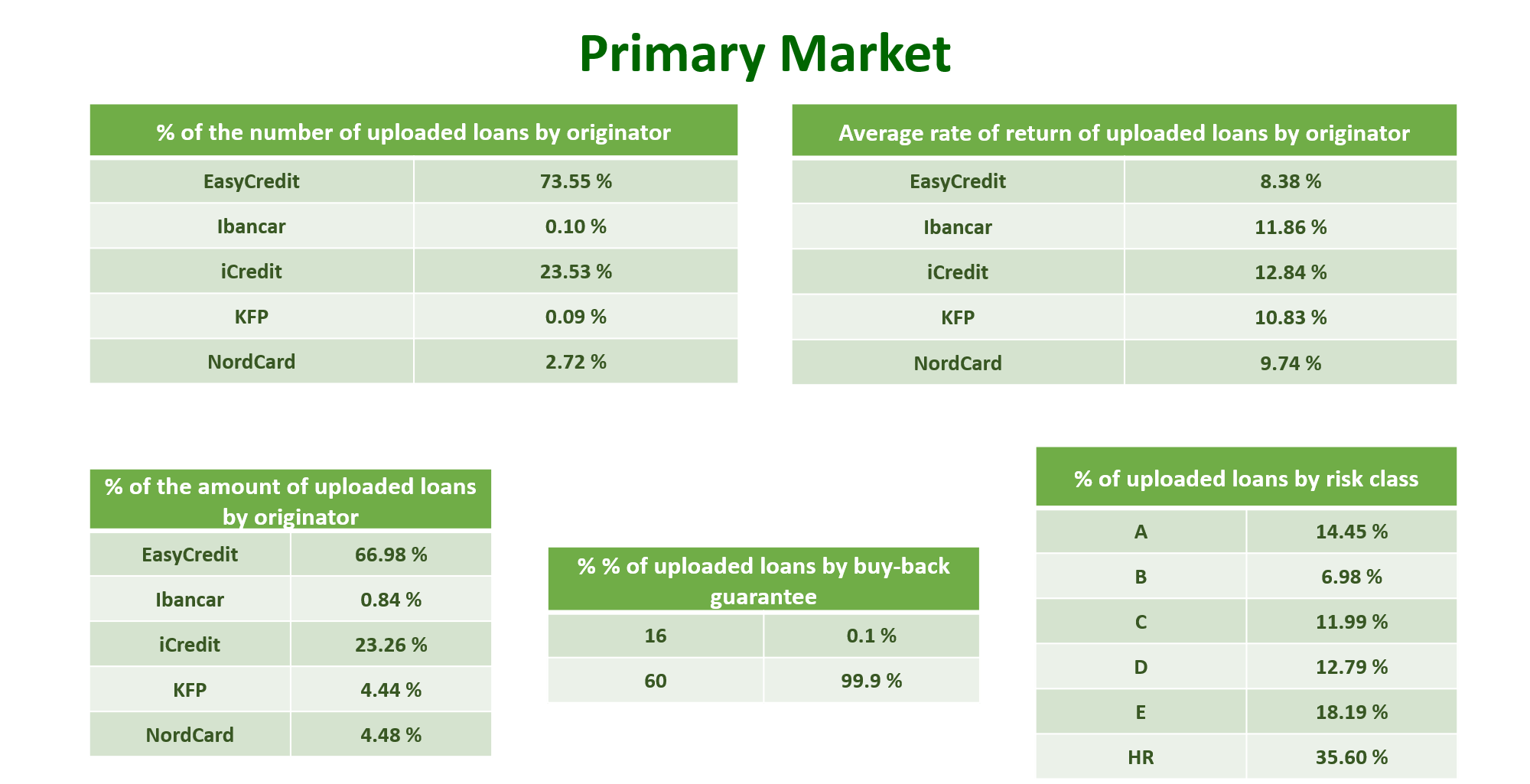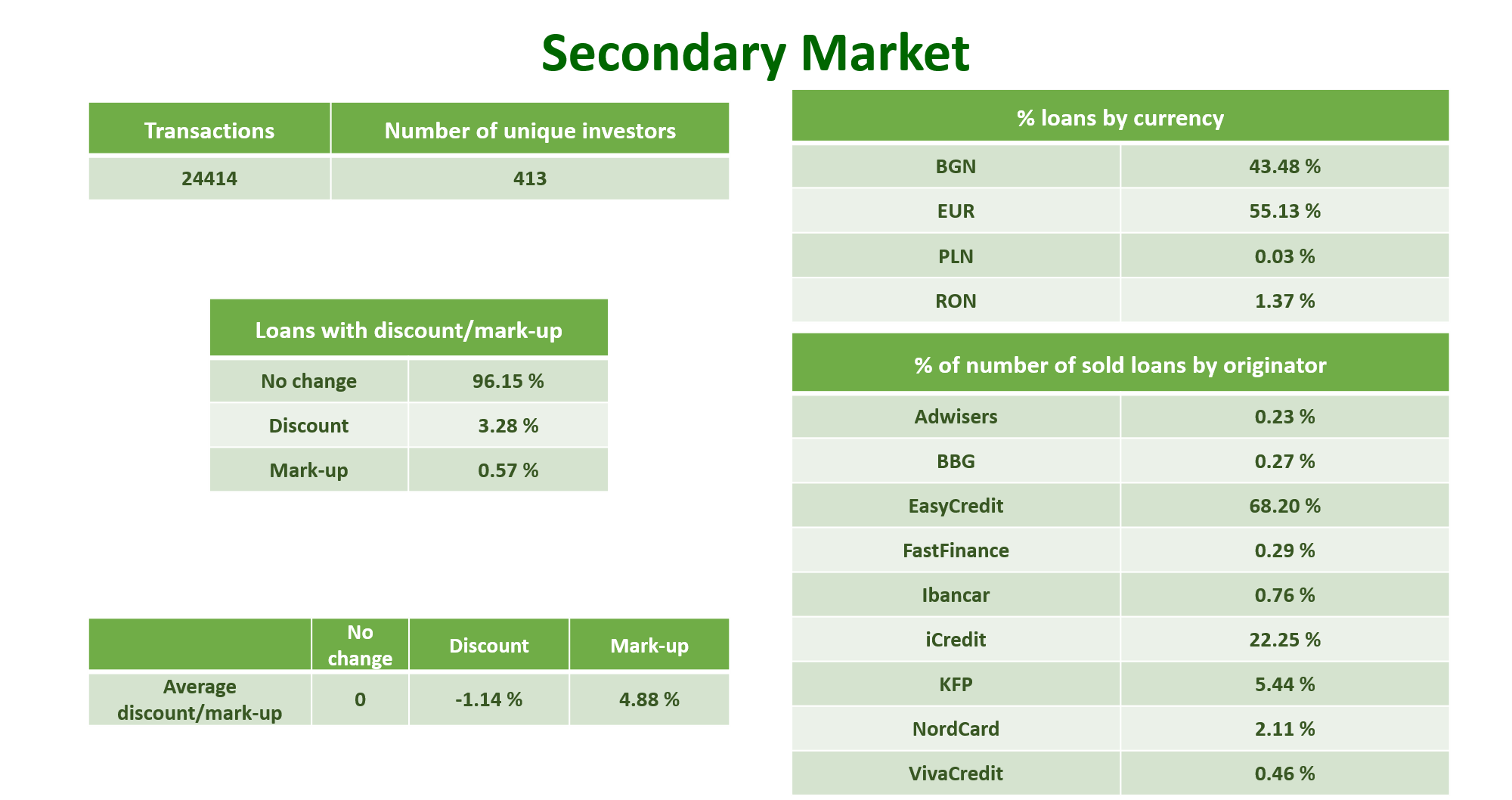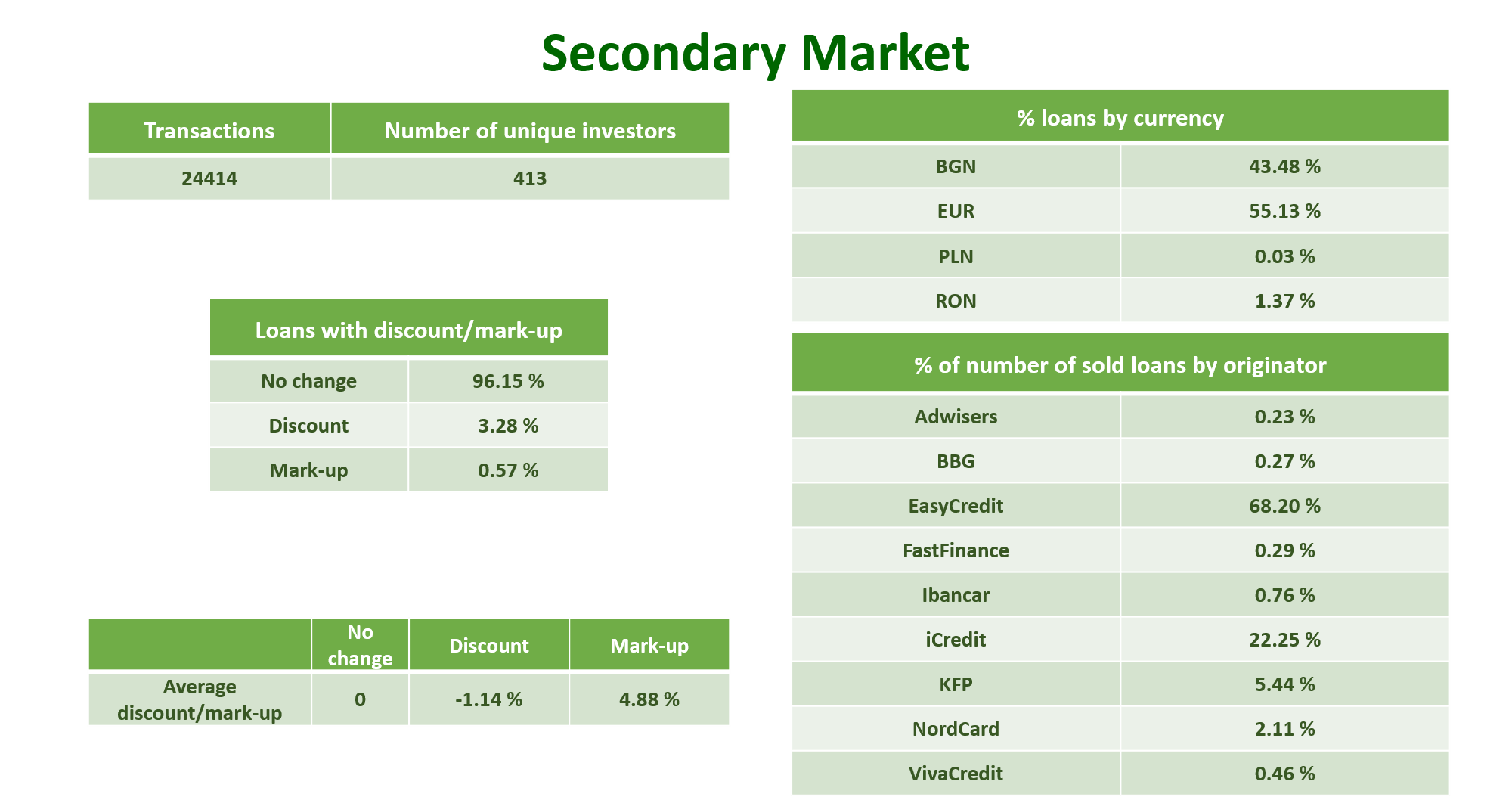 You can download the file HERE.