Iuvo's team and you – all our investors – celebrate the beginning of 2020 with great success.
Iuvo won the Company of 2020 award in Finance category at the prestigious competition Forbes Business Awards!
The awarding ceremony Forbes Business Awards 2020 took place on 28 January 2020. The event supports the development of entrepreneurial spirit, socially responsible companies and good business practice. 90 applications for the awards were submitted by 73 companies from various sectors.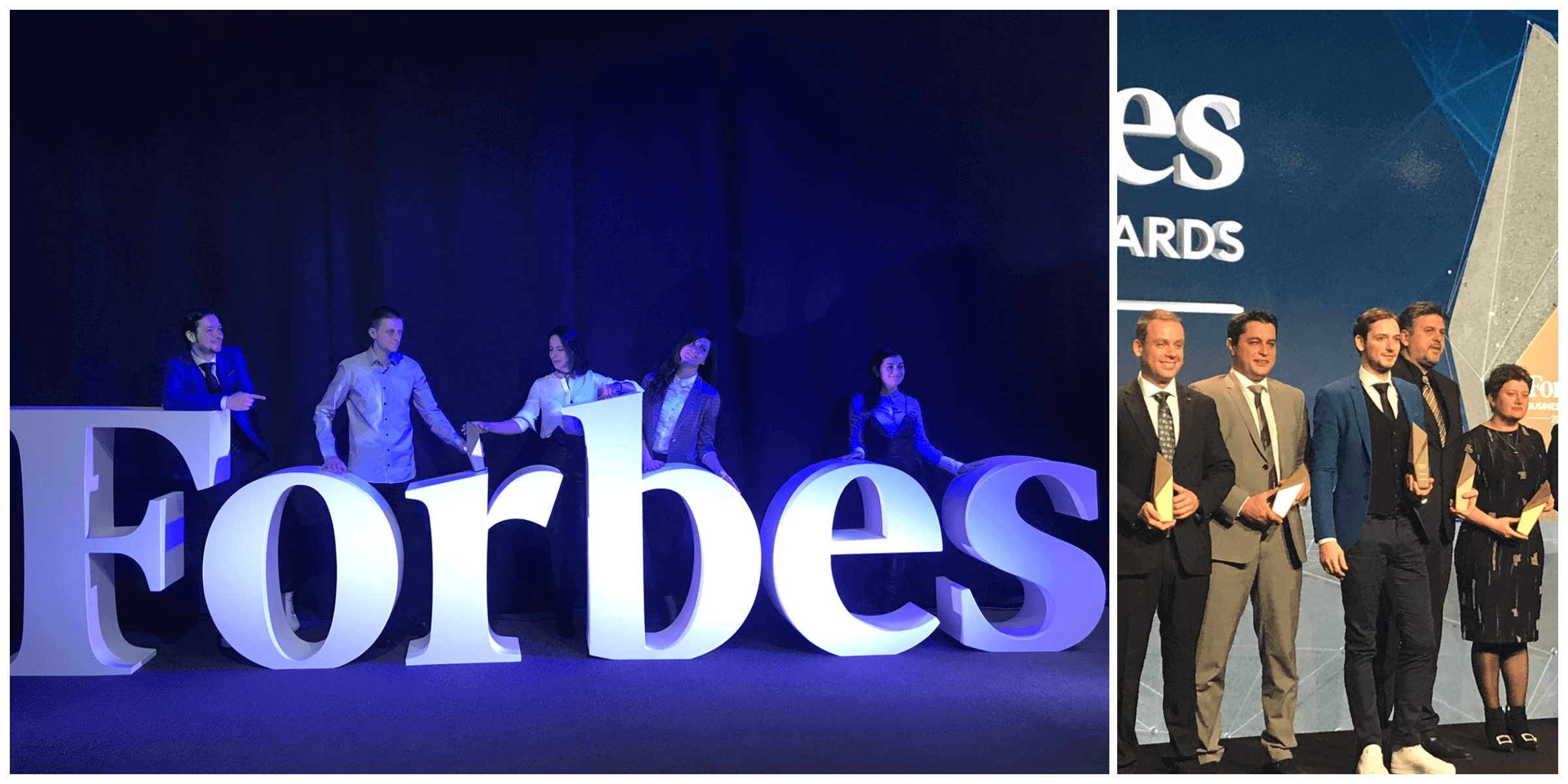 Iuvo took the prize in Finance category, and the award was received by our Executive Director Ivaylo Ivanov.
"I would like to thank all our clients across Europe. This is a very special award for us, because we have already been nominated for start-up company several times at this format, but now we are awarded for Service of the Year. This shows that every start-up company, having ambition and drive, can achieve really a lot even at international level."
The award was bestowed by Staminir Karolev – founder and chairman of the Board of Directors of Karoll Financial Group.
The category in which iuvo became a winner covers fintech companies, banking, insurance, investment intermediaries and other financial institutions. The finalists in Finance category were United Bulgarian Bank and Paysafe Group.
At the awarding ceremony we won more than a statuette – we proved that the trust of our investors and the hard work of our cohesive team are the driving force that makes us grow and develop every day.

This award is for you – all investors at iuvo! Thank you for choosing to move forward with us.